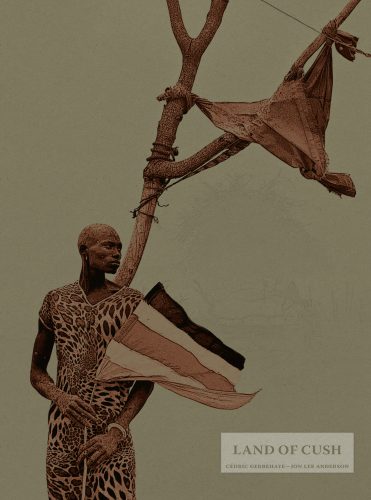 Dans la partie la plus centrale du principal carrefour routier, l'écran numérique d'une tour d'horloge flambant neuve égrenait les minutes de l'indépendance, ce compte à rebours alternant avec les lettres rouges d'un message électronique qui énonçait : « ENFIN LIBRES ! ».
At the main intersection, a new clock tower stood in the middle of the traffic circle, its digital display offering a minute-by-minute countdown to independence, and an alternating message in red electronic letters: "FREE AT LAST."
– Jon Lee Anderson, Land of Cush, 2013, avec les photographies de Cédric Gerbehaye. Texte français traduit de l'anglais (États-Unis) par Christian Cler.
En relisant en patientant, une chronique de confinement par Le Bec en l'air