Help Philong Sovan's book, City Night Light, to exist by buying a pre-publication.
An immersion in today's Cambodia revealed by a cinematic nocturnal light.
Available offer exclusively on our site!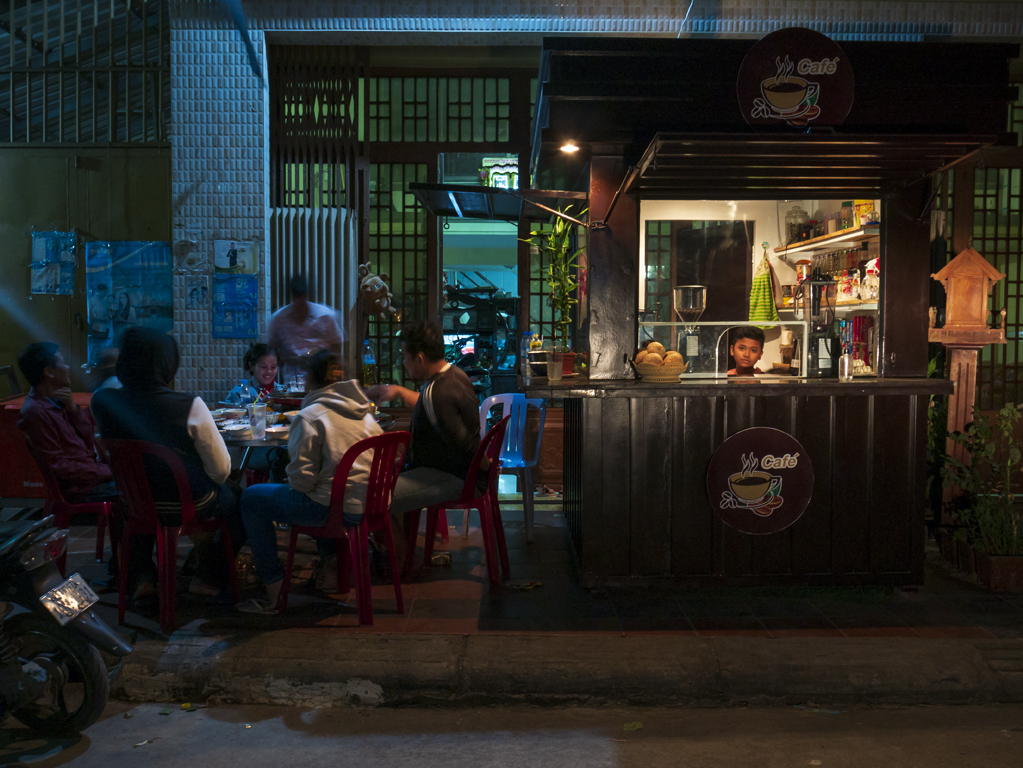 This book completes a ten years work by Philong Sovan, a young and gifted Cambodian photographer who has been documenting his country's nightlife. This work started in 2010 in Siem Reap, the neighbouring city of Angkor temples, the heart of which beats with tourism during daytime. Philong then wondered what the city looks like when tourists are asleep and when it is kept in obscurity by the lack of street lighting. He began drifting tirelessly from one side of the city to the other on his small motorbike, in the headlight of which an unknown world emerged. His rides soon extended to Phnom Penh. With his intensely coloured and meticulously framed photographs, playing with the faint light of human activity only enhanced by the one of his vehicle, he provides a picture of Cambodian urban life that is at once dense and floating, tinged with his astonishment for the people with whom he briefly crosses paths.
With an essay by Christian Caujolle, who discovered Philong's work and contributed to Cambodian photography's international acknowledgment.
Photographer
Philong Sovan was born in 1986 in Cambodia. He approached Mak Remissa, the most brilliant Cambodian photographer of the time, who gave him both technical and professional advice. Photographer for the daily newspaper, The Phnom Penh Post, where he remained until 2011, he spent a year in France at the Ecole nationale supérieure Louis-Lumière in 2012-2013. He has since devoted himself to his personal projects. Philong Sovan's photographs have been exhibited worlwide: Phnom Penh Photo Festival (2009, 2010 and 2013), Biennale Photoquai du musée du Quai Branly à Paris (2011), Hotel de la Paix in Siem Reap (2011), Institute of Contemporary Arts in Singapore (2012), World Event Young Artist Festival in Nottingham (2012) where he presented his award-winning project "My Samaritaine 2013", Getxophoto Festival in Spain (2015), as well as at various festivals in France, Italy and Sweden. Represented by Lee Gallery (Paris) and Batia Sarem Gallery (Siem Reap), his work is regularly published in the Cambodian and international press.
Writer
Former photography editor for Liberation, Christian Caujolle created the VU Agency in 1986 and he is an associate professor at the Ecole Nationale Supérieure Louis Lumière since 2006. He participates in the artistic programming of many photographic events, including the ImageSingulières festival in Sète, and directs the PhotoPhnomPenh festival in Cambodia. Since 2020, he has been artistic advisor to the Château d'Eau in Toulouse (France).
Technical characteristics
18 x 24,5 cm
112 pages
50 color photographs
French / English / Khmer
Hard cover
Four-color printing on 170g matte coated paper
Available in May 2022
ISBN 978-2-36744-169-6
Retail price : 35€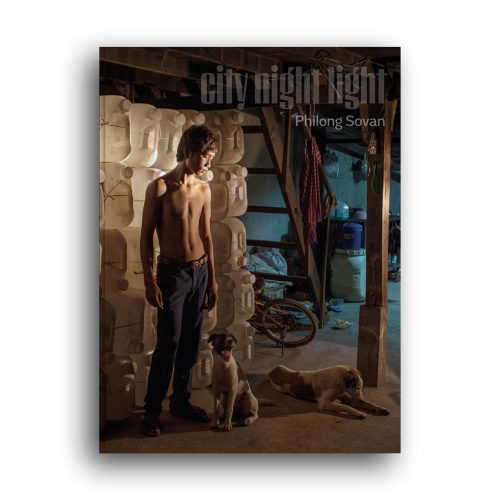 *Free shipping to metropolitan France as part of this publishing assistance until 30 April 2022. After this date, shipping costs are at the usual rate (4€ for metropolitan France; 12€ for the EU; 24€ for the rest of the world).
Choose your print from among these three images
Print on HP Everyday Instant-dry Satin Photo Paper 235 g, produced by the Color House laboratory in Siem Reap under the control of the photographer.
Each image is limited to 12 prints.
Book and print in Cambodian cloth case (Krama).
The increase in the price of paper and manufacturing materials makes the production cost of this book higher than usual
Your contribution will be directly allocated to its printing.
The rest of the budget is supported by Khenory Sok, by the Musée muséum départemental des Hautes-Alpes (Gap), and by Le Bec en l'air.
From 19 May 2022, the book will be available at the same price (€35) in bookshops.